Hacker and inventor Mitch Altman, Andie Nordgren and Jeff Keyzer teamed up to make the "Soldering is Easy. Here's how to do it" comic book.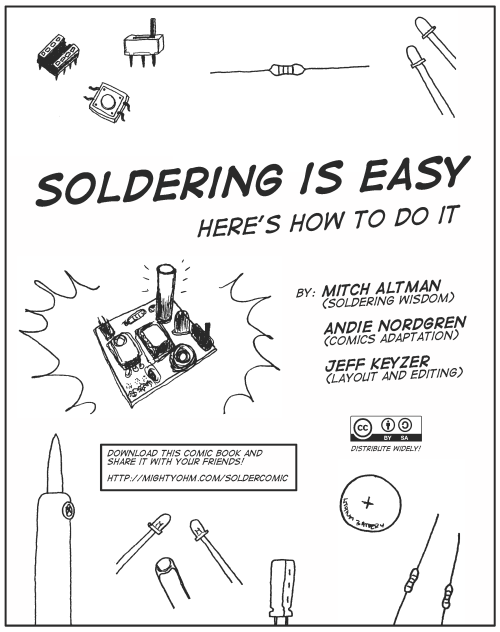 Altman often travels the globe, to introduce people to soldering, and of course, linked to that, soldering is also an introduction to the innards of technology.
This pdf has been published under an open Creative commons license. A book – physical world – will follow. I'll try to follow up how they will deal with licensing there.
In any case – another sweet reference for beginners. For sure it will be part of the Ellentriek library!
Via BoingBoing.